We currently have no information for PANTOTHENIC ACID (VITAMIN B5) overview.
Adamietz, I. A., Rahn, R., Bottcher, H. D., Schafer, V., Reimer, K., and Fleischer, W. [Prevention of radiochemotherapy-induced mucositis. Value of the prophylactic mouth rinsing with PVP-iodine solution]. Strahlenther.Onkol. 1998;174(3):149-155. View abstract.
Ali, A., Njike, V. Y., Northrup, V., Sabina, A. B., Williams, A. L., Liberti, L. S., Perlman, A. I., Adelson, H., and Katz, D. L. Intravenous micronutrient therapy (Myers' Cocktail) for fibromyalgia: a placebo-controlled pilot study. J.Altern.Complement Med. 2009;15(3):247-257. View abstract.
Baumeister, M., Buhren, J., Ohrloff, C., and Kohnen, T. Corneal re-epithelialization following phototherapeutic keratectomy for recurrent corneal erosion as in vivo model of epithelial wound healing. Ophthalmologica 2009;223(6):414-418. View abstract.
Becker-Schiebe, M., Mengs, U., Schaefer, M., Bulitta, M., and Hoffmann, W. Topical
usage of a silymarin-based preparation to prevent radiodermatitis : results of a prospective study in breast cancer patients. Strahlenther.Onkol. 2011;187(8):485-491. View abstract.
Bergler, W., Sadick, H., Gotte, K., Riedel, F., and Hormann, K. Topical estrogens linked with argon plasma coagulation in the management of epistaxis in hereditary hemorrhagic telangiectasia. Ann.Otol.Rhinol.Laryngol. 2002;111(3 Pt 1):222-228. View abstract.
Biro, K., Thaci, D., Ochsendorf, F. R., Kaufmann, R., and Boehncke, W. H. Efficacy of dexpanthenol in skin protection against irritation: a double-blind, placebo-controlled study. Contact Dermatitis 2003;49(2):80-84. View abstract.
Bonnet, Y. and Mercier, R. [Effect of bepanthene in visceral surgery]. Med.Chir Dig. 1980;9(1):79-81. View abstract.
Brzezinska-Wcislo, L. [Evaluation of vitamin B6 and calcium pantothenate effectiveness on hair growth from clinical and trichographic aspects for treatment of diffuse alopecia in women]. Wiad.Lek. 2001;54(1-2):11-18. View abstract.
Budde, J., Tronnier, H., Rahlfs, V. W., and Frei-Kleiner, S. [Systemic therapy of diffuse effluvium and hair structure
weaken]. Hautarzt 1993;44(6):380-384. View abstract.
Camargo, F. B., Jr., Gaspar, L. R., and Maia Campos, P. M. Skin moisturizing effects of panthenol-based formulations. J.Cosmet.Sci. 2011;62(4):361-370. View abstract.
Castello, M. and Milani, M. Efficacy of topical hydrating and emollient lotion containing 10% urea ISDIN(R) plus dexpanthenol (Ureadin Rx 10) in the treatment of skin xerosis and pruritus in hemodialyzed patients: an open prospective pilot trial. G.Ital.Dermatol.Venereol. 2011;146(5):321-325. View abstract.
Champault, G. and Patel, J. C. [Treatment of constipation with Bepanthene]. Med.Chir Dig. 1977;6(1):57-59. View abstract.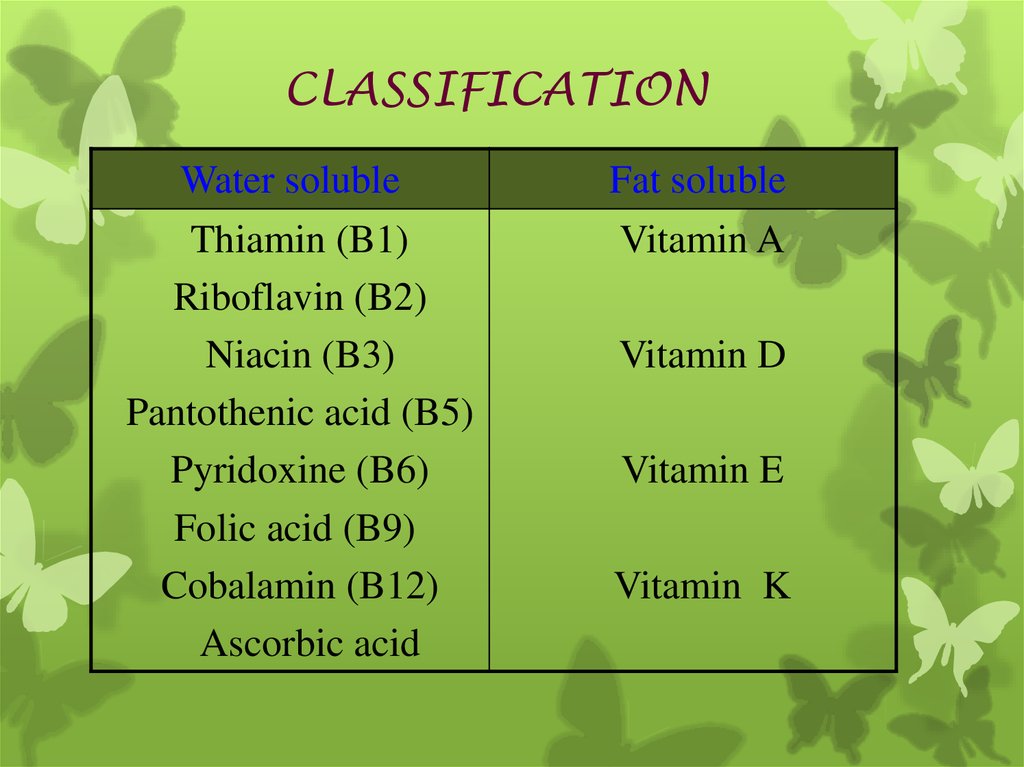 Costa, S. D., Muller, A., Grischke, E. M., Fuchs, A., and Bastert, G. [Postoperative management after cesarean section–infusion therapy and role of intestinal stimulation with parasympathomimetic drugs and dexpanthenon]. Zentralbl.Gynakol. 1994;116(7):375-384. View abstract.
Daeschlein, G., Alborova, J., Patzelt, A., Kramer, A., and Lademann, J. Kinetics of physiological skin flora in a suction blister wound model on healthy subjects after treatment with water-filtered infrared-A radiation. Skin Pharmacol.Physiol 2012;25(2):73-77. View abstract.
Early, R. G. and Carlson, B. R. Water-soluble vitamin therapy in the delay of fatigue from physical activity in hot climatic conditions. Int.Z.Angew.Physiol 1969;27(1):43-50. View abstract.
Ebner, F., Heller, A., Rippke, F., and Tausch, I. Topical use of dexpanthenol in skin disorders. Am.J.Clin.Dermatol. 2002;3(6):427-433. View abstract.
Egger, S. F., Huber-Spitzy, V., Alzner, E., Scholda, C., and Vecsei, V. P. Corneal wound healing after superficial foreign body injury: vitamin A and dexpanthenol versus a calf blood extract. A randomized double-blind study. Ophthalmologica 1999;213(4):246-249. View abstract.
Ercan, I., Cakir, B. O., Ozcelik, M., and Turgut, S. Efficacy of Tonimer gel spray on postoperative nasal automotivee after endonasal surgery. ORL J.Otorhinolaryngol.Relat Spec. 2007;69(4):203-206. View abstract.
Fooanant, S., Chaiyasate, S., and Roongrotwattanasiri, K. Comparison on the efficacy of dexpanthenol in sea water and saline in postoperative endoscopic sinus surgery. J.Med.Assoc.Thai. 2008;91(10):1558-1563. View abstract.
Gehring, W. and Gloor, M. Effect of topically applied dexpanthenol on epidermal barrier
work and stratum corneum hydration. Results of a human in vivo study. Arzneimittelforschung. 2000;50(7):659-663. View abstract.
Gobbels, M. and Gross, D. [Clinical study of the effectiveness of a dexpanthenol containing artificial tears solution (Siccaprotect) in treatment of dry eyes]. Klin.Monbl.Augenheilkd. 1996;209(2-3):84-88. View abstract.
Gulhas, N., Canpolat, H., Cicek, M., Yologlu, S., Togal, T., Durmus, M., and Ozcan, Ersoy M. Dexpanthenol pastille and benzydamine hydrochloride spray for the prevention of post-operative sore throat. Acta Anaesthesiol.Scand. 2007;51(2):239-243. View abstract.
Haslock, D. I. and Wright, V. Pantothenic acid in the treatment of osteoarthrosis. Rheumatol.Phys.Med. 1971;11(1):10-13. View abstract.
Hayakawa, R., Matsunaga, K., Ukei, C., and Ohiwa, K. Biochemical and clinical study of calcium pantetheine-S-sulfonate. Acta Vitaminol.Enzymol. 1985;7(1-2):109-114. View abstract.
Herbst, R. A., Uter, W., Pirker, C., Geier, J., and Frosch, P. J. Allergic and non-allergic periorbital dermatitis: patch test results of the Information Network of the Departments of Dermatology during a 5-year period. Contact Dermatitis
two004;51(1):13-19. View abstract.
Jerajani, H. R., Mizoguchi, H., Li, J., Whittenbarger, D. J., and Marmor, M. J. The effects of a daily facial lotion containing vitamins B3 and E and provitamin B5 on the facial skin of Indian women: a randomized, double-blind trial. Indian J.Dermatol.Venereol.Leprol. 2010;76(1):20-26. View abstract.
Kehrl, W. and Sonnemann, U. [Dexpanthenol nasal spray as an effective therapeutic principle for treatment of rhinitis sicca anterior]. Laryngorhinootologie 1998;77(9):506-512. View abstract.
Kehrl, W. and Sonnemann, U. [Improving wound healing after nose surgery by combined administration of xylometazoline and dexpanthenol]. Laryngorhinootologie 2000;79(3):151-154. View abstract.
Kehrl, W., Sonnemann, U., and Dethlefsen, U. [Advance in therapy of acute rhinitis–comparison of efficacy and safety of xylometazoline in combination xylometazoline-dexpanthenol in patients with acute rhinitis]. Laryngorhinootologie
two003;82(4):266-271. View abstract.
Klykov, N. V. [Use of calcium pantothenate in the treatment of chronic cardiac insufficiency]. Kardiologiia. 1969;9(2):130-135. View abstract.
Loftus, E. V., Jr., Tremaine, W. J., Nelson, R. A., Shoemaker, J. D., Sandborn, W. J., Phillips, S. F., and Hasan, Y. Dexpanthenol enemas in ulcerative colitis: a pilot study. Mayo Clin.Proc. 1997;72(7):616-620. View abstract.
Marquardt, R., Christ, T., and Bonfils, P. [Gelatinous tear substitutes and nonspecific eye ointments in the critical care unit and in perioperative use]. Anasth.Intensivther.Notfallmed. 1987;22(5):235-238. View abstract.
Mieny, C. J. Does pantothenic acid accelerate the return of bowel motility in post-operative patients? S.Afr.J.Surg. 1972;10(2):103-105. View abstract.
Patrizi, A., Neri, I., Varotti, E., and Raone, B. [Clinical evaluation of the efficacy and tolerability of the "NoAll Bimbi Pasta Trattante" barrier cream in napkin dermatitis]. Minerva Pediatr. 2007;59(1):23-28. View abstract.
Petri, H., Pierchalla, P., and Tronnier, H. [The efficacy of drug therapy in structural lesions of the hair and in diffuse effluvium–comparative double blind study]. Schweiz.Rundsch.Med Prax. 11-20-1990;79(47):1457-1462. View abstract.
Proksch, E. and Nissen, H. P. Dexpanthenol enhances skin barrier repair and reduces inflammation after sodium lauryl sulphate-induced irritation. J.Dermatolog.Treat.
two002;13(4):173-178. View abstract.
Raczynska, K., Iwaszkiewicz-Bilikiewicz, B., and Stozkowska, W. [Gel with provitamin B5 applied during tests with the Goldmann
voyagele-mirror]. Klin.Oczna 2003;105(3-4):179-181. View abstract.
Raczynska, K., Iwaszkiewicz-Bilikiewicz, B., Stozkowska, W., and Sadlak-Nowicka, J. [Clinical evaluation of provitamin B5 drops and gel for postoperative treatment of corneal and conjuctival injuries]. Klin.Oczna 2003;105(3-4):175-178. View abstract.
Riu, M., Flottes, L., Le, Den R., Lemouel, C., and Martin, J. C. [Clinical study of Thiopheol in oto-rhino-laryngology]. Rev.Laryngol.Otol.Rhinol.(Bord.) 1966;87(9):785-789. View abstract.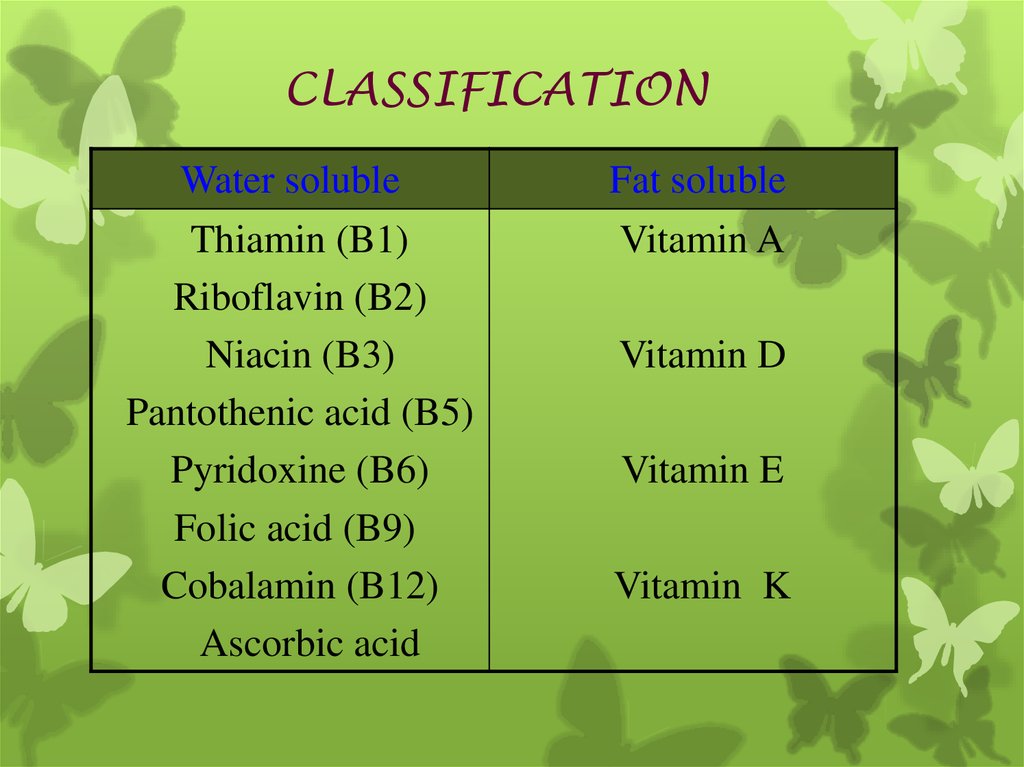 Roper, B., Kaisig, D., Auer, F., Mergen, E., and Molls, M. Theta-Cream versus Bepanthol lotion in breast cancer patients under radiotherapy. A new prophylactic agent in skin automobilee? Strahlenther.Onkol. 2004;180(5):315-322. View abstract.
Schmuth, M., Wimmer, M. A., Hofer, S., Sztankay, A., Weinlich, G., Linder, D. M., Elias, P. M., Fritsch, P. O., and Fritsch, E. Topical corticosteroid therapy for acute radiation dermatitis: a prospective, randomized, double-blind study. Br.J.Dermatol. 2002;146(6):983-991. View abstract.
Schreck, U., Paulsen, F., Bamberg, M., and Budach, W. Intraindividual comparison of two different skin
vehiculare conceptions in patients undergoing radiotherapy of the head-and-neck region. Creme or powder? Strahlenther.Onkol. 2002;178(6):321-329. View abstract.
Shibata, K., Fukuwatari, T., Watanabe, T., and Nishimuta, M. Intra- and inter-individual variations of blood and urinary water-soluble vitamins in Japanese young adults consuming a semi-purified diet for 7 days. J.Nutr.Sci.Vitaminol.(Tokyo) 2009;55(6):459-470. View abstract.
Smolle, M., Keller, C., Pinggera, G., Deibl, M., Rieder, J., and Lirk, P. Clear hydro-gel, compared to ointment, provides improved eye comfort after brief surgery. Can.J.Anaesth.
two004;51(2):126-129. View abstract.
Tantilipikorn, P., Tunsuriyawong, P., Jareoncharsri, P., Bedavanija, A., Assanasen, P., Bunnag, C., and Metheetrairut, C. A randomized, prospective, double-blind study of the efficacy of dexpanthenol nasal spray on the postoperative treatment of patients with chronic rhinosinusitis after endoscopic sinus surgery. J.Med.Assoc.Thai. 2012;95(1):58-63. View abstract.
Vaxman, F., Olender, S., Lambert, A., Nisand, G., Aprahamian, M., Bruch, J. F., Didier, E., Volkmar, P., and Grenier, J. F. Effect of pantothenic acid and ascorbic acid supplementation on human skin wound healing process. A double-blind, prospective and randomized trial. Eur.Surg.Res. 1995;27(3):158-166. View abstract.
Verse, T., Klocker, N., Riedel, F., Pirsig, W., and Scheithauer, M. O. [Dexpanthenol nasal spray in comparison to dexpanthenol nasal ointment. A prospective, randomised, open, cross-over study to compare nasal mucociliary clearance]. HNO 2004;52(7):611-615. View abstract.
Wananukul, S., Limpongsanuruk, W., Singalavanija, S., and Wisuthsarewong, W. Comparison of dexpanthenol and zinc oxide ointment with ointment base in the treatment of irritant diaper dermatitis from diarrhea: a multicenter study. J.Med.Assoc.Thai. 2006;89(10):1654-1658. View abstract.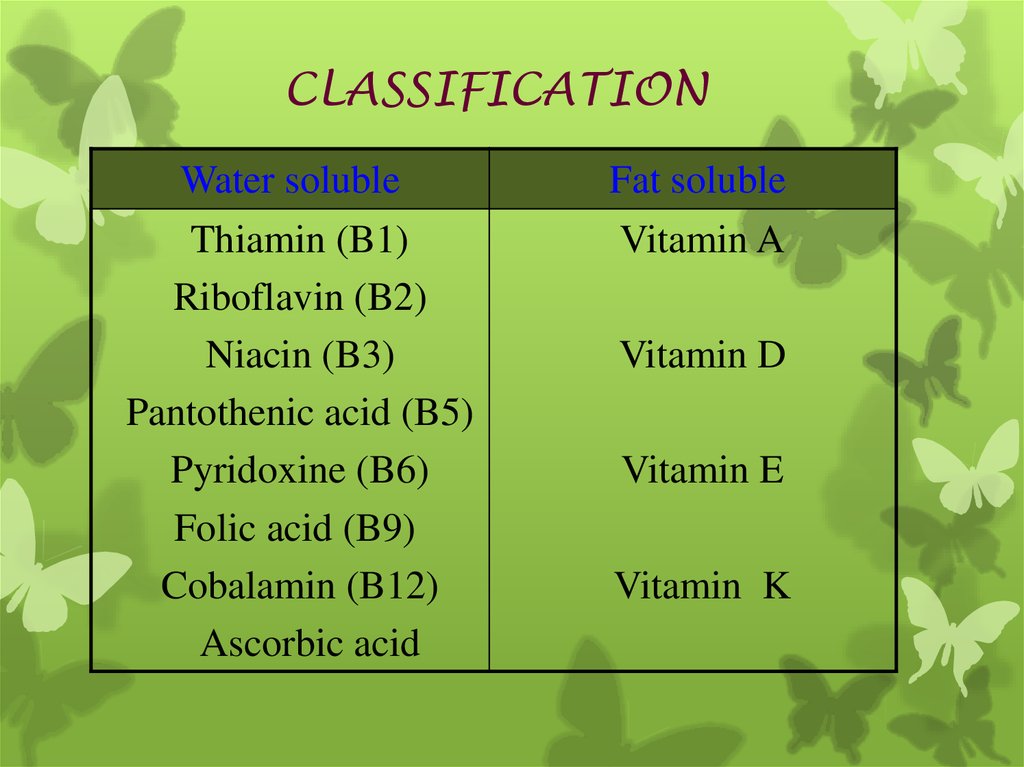 Waterloh, E. and Groth, K. H. [Objectification of the efficacy of an ointment for joint injuries using a volumetric means]. Arzneimittelforschung. 1983;33(5):792-795. View abstract.
Wolff, H. H. and Kieser, M. Hamamelis in children with skin disorders and skin injuries: results of an observational study. Eur.J.Pediatr. 2007;166(9):943-948. View abstract.
Zollner, C., Mousa, S., Klinger, A., Forster, M., and Schafer, M. Topical fentanyl in a randomized, double-blind study in patients with corneal damage. Clin.J.Pain 2008;24(8):690-696. View abstract.
Anon. Calcium pantothenate in arthritic conditions. A report from the General Practitioner Research Group. Practitioner 1980;224:208-11. View abstract.
Arnold LE, Christopher J, Huestis RD, Smeltzer DJ. Megavitamins for minimal brain dysfunction. A placebo-controlled study. JAMA 1978;240:2642-43.. View abstract.
Brenner A. The effects of megadoses of selected B complex vitamins on children with hyperkinesis: controlled studies with long-term follow-up. J Learn Disabil 1982;15:258-64. View abstract.
Debourdeau PM, Djezzar S, Estival JL, et al. Life-threatening eosinophilic pleuropericardial effusion related to vitamins B5 and H. Ann Pharmacother 2001;35:424-6. View abstract.
Food and Nutrition Board, Institute of Medicine. Dietary Reference Intakes for Thiamin, Riboflavin, Niacin, Vitamin B6, Folate, Vitamin B12, Pantothenic Acid, Biotin, and Choline (2000). Washington, DC: National Academy Press, 2000. Available at: https://books.nap.edu/books/0309065542/html/.
Haslam RH, Dalby JT, Rademaker AW. Effects of megavitamin therapy on children with attention deficit disorders. Pediatrics 1984;74:103-11.. View abstract.
Ivy, J. L., Kammer, L., Ding, Z., Wang, B., Bernard, J. R., Liao, Y. H., and Hwang, J. Improved cycling time-trial performance after ingestion of a caffeine
utility drink. Int J Sport Nutr Exerc Metab 2009;19(1):61-78. View abstract.
Kastrup EK. Drug Facts and Comparisons. 1998 ed. St. Louis, MO: Facts and Comparisons, 1998.
Lokkevik E, Skovlund E, Reitan JB, et al. Skin treatment with bepanthen cream versus no cream during radiotherapy-a randomized, controlled trial. Acta Oncol 1996;35:1021-6. View abstract.
Mets, M. A., Ketzer, S., Blom, C., van Gerven, M. H., van Willigenburg, G. M., Olivier, B., and Verster, J. C. Positive effects of Red Bull(R) Energy Drink on driving performance during prolonged driving. Psychopharmacology (Berl)
two011;214(3):737-745. View abstract.
Patassini S, Begley P, Xu J, et al. Cerebral vitamin B5 (D-pantothenic acid) deficiency as a potential cause of metabolic perturbation and neurodegeneration in Huntington's disease. Metabolites. 2019;9(6):113. View abstract.
Plesofsky-Vig N. Pantothenic acid. In: Shils ME, Olson JA, Shike M, eds. Modern Nutrition in Health and Disease, 8th ed. Malvern, PA: Lea & Febiger, 1994.
Rahn R, Adamietz IA, Boettcher HD, et al. Povidone-iodine to prevent mucositis in patients during antineoplastic radiochemotherapy. Dermatology 1997;195(Suppl 2):57-61. View abstract.
Webster MJ. Physiological and performance responses to supplementation via thiamin and pantothenic acid derivatives. Eur J Appl Physiol Occup Physiol 1998;77:486-91. View abstract.
Williams RJ, Lyman CM, Goodyear GH, Truesdail JH, Holaday D. "Pantothenic acid," a growth determinant of universal biological occurrence. J Am Chem Soc. 1933;55(7):2912-27.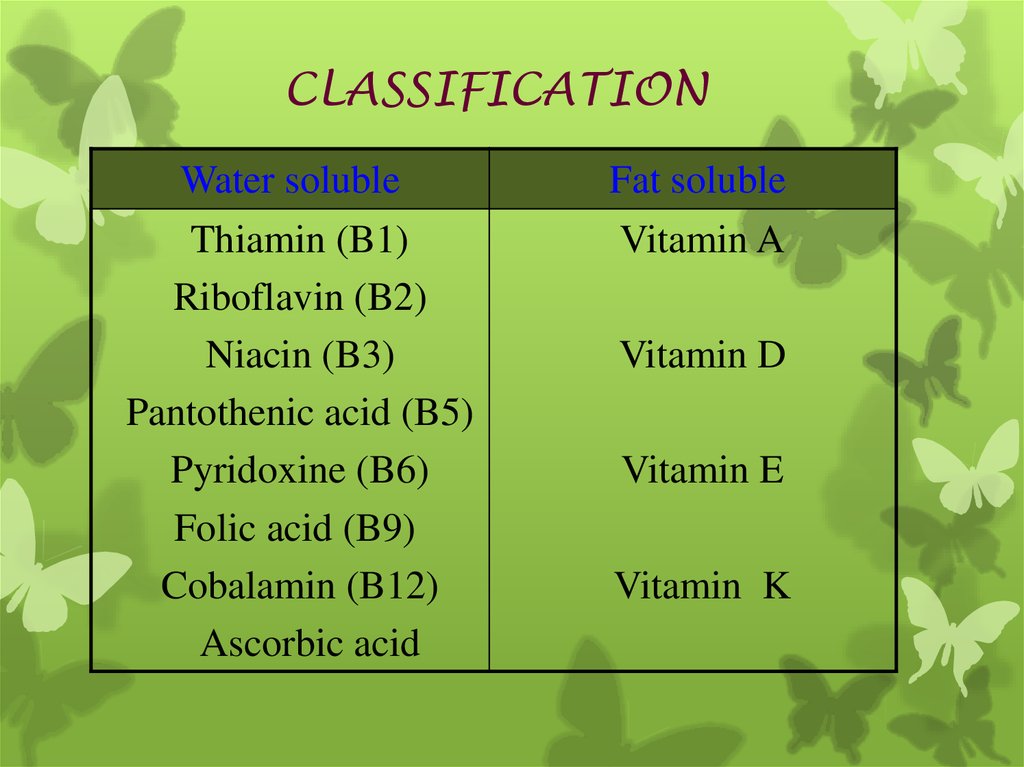 Xu J, Patassini S, Begley P, et al. Cerebral deficiency of vitamin B5 (d-pantothenic acid; pantothenate) as a potentially-reversible cause of neurodegeneration and dementia in sporadic Alzheimer's disease. Biochem Biophys Res Commun. 2020;527(3):676-681. View abstract.
Yates AA, Schlicker SA, Suitor CW. Dietary reference intakes: The new basis for recommendations for calcium and related nutrients, B vitamins, and choline. J Am Diet Assoc 1998;98:699-706. View abstract.
Select a
status to view a list of vitamins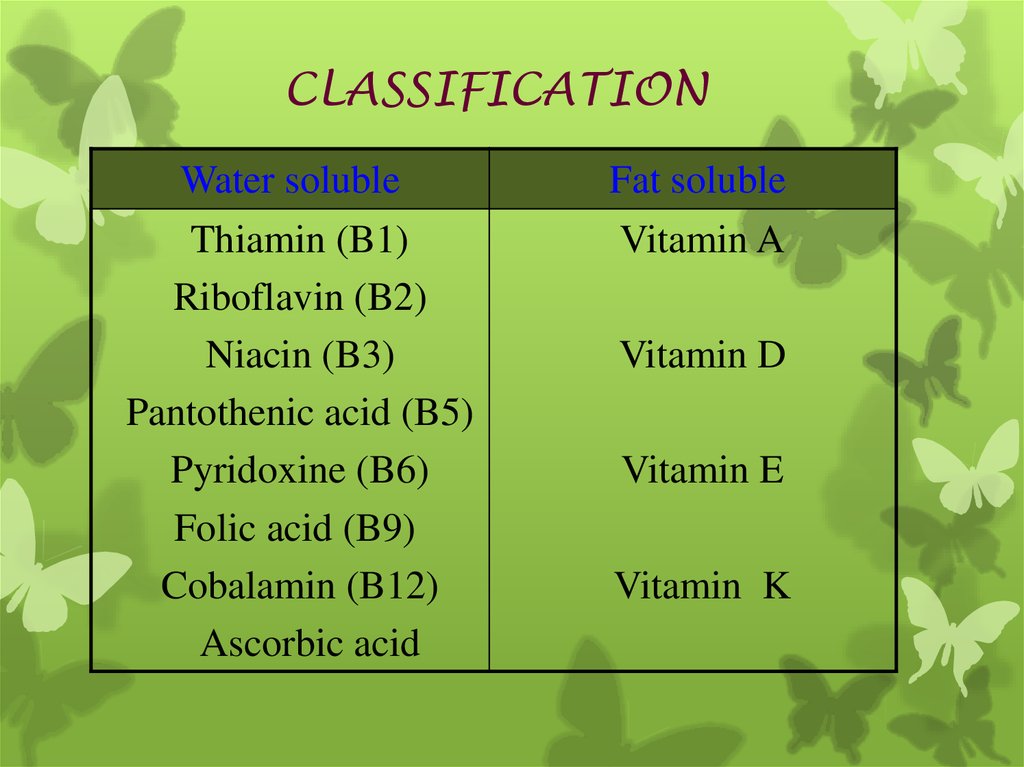 CONDITIONS OF USE AND IMPORTANT INFORMATION: This information is meant to supplement, not replace advice from your doctor or healthcare provider and is not meant to cover all possible uses, precautions, interactions or adverse effects. This information may not fit your specific health circumstances. Never delay or disregard seeking professional medical advice from your doctor or other qualified
well-being care provider because of something you have read on WebMD. You should always speak with your doctor or wellness care professional before you start, stop, or change any prescribed part of your wellness care plan or treatment and to determine what course of therapy is right for you.
This copyrighted material is provided by Natural Medicines Comprehensive Database Consumer Version. Information from this source is evidence-based and objective, and without commercial influence. For professional medical information on natural medicines, check out Natural Medicines Comprehensive Database Professional Version.
© Therapeutic Research Faculty 2020.
Thông báo chính thức: Thuốc hay trị bệnh (thuộc GiuseArt) không hợp tác với bất kỳ ai để bán giao diện Wordpress và cũng không bán ở bất kỳ kênh nào ngoại trừ target="blank">Facebook và target="blank">zalo chính thức.
Chúng tôi chỉ support cho những khách hàng mua source code chính chủ. Tiền nào của nấy, khách hàng cân nhắc không nên ham rẻ để mua phải source code không rõ nguồn gốc và không có support về sau! Xin cám ơn!